Social Network Elite Annual Scholarship
Are you ready to take your education to the next level at a 4 year university? Let Social Network Elite help you page the way!
The Social Network Elite Social Media Scholarship will award one $1,000 annual scholarship to a student that demonstrates exceptional dexterity in the usage of today's major social media outlets. Preference will be given to applicants who thoughtfully discuss how social media growth can be accomplished in a safe and ethical manner. Social Network Elite is an Instagram Growth Service that helps businesses grow their presence on Instagram. If you want to see the results for yourself, check out our Instagram Growth Free Trial. We promote the safe use of social media in today's society, and would like to encourage discussion on authentic usage of social media. Applicants must be enrolled in an accredited college program during the current calendar year.
Deadline: Aug 15, 2018 for the 2018 academic school year.
Who can apply? Any student enrolled in any accredited college program or who will be enrolled in an accredited collegiate program Fall of 2018.
How to Apply
Please email scholarship@socialnetworkelite.com the following:
First Name, Last Name, Permanent Address, Local Address, College, Current Academic Year, Major(s), Minor(s), In-Major GPA, Overall GPA, Anticipated Semester and Year of Graduation

Official Transcript from 2017 School Year

Letter of reference attached as .pdf or .docx

Resume
LinkedIn profile link
An essay meeting the following requirements:
Discuss the value of accelerated Instagram growth as well as the drawbacks.

Include information about how this topic affects your personal usage of different social media platforms, especially any examples including Instagram.

Include your opinion on the Facebook Cambridge Analytica data breach and how you think this will affect social media policies and laws in the coming 20 years.

All applications must be at least 1000 words. Include attachments as .pdf or .docx.
Selection Criteria
GPA must be 3.7/4.0 or 4.5/5.0

Must be a business major
Accurately followed the application process directions.
Essay accuracy, degree of topic knowledge, and readability.

Resource cited page. Any Plagiarism will result in automatic application termination.
For questions, please do not hesitate to contact us or email scholarship@socialnetworkelite.com. Good luck!
Past Winners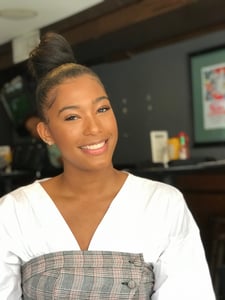 "I am so thankful to be the recipient of the Annual Instagram Growth Scholarship! I am eager to finish pursuing my Accounting major at Howard University, and this scholarship will be a lot of help toward tuition"
Trinity Wade Howard University 2021