Coming up with a witty, clever Instagram caption always seems to be so difficult. Should I use a pun? Ask a question? Maybe just slap on a hashtag and some relevant emojis? You might spend a good 15-20 minutes agonizing over what to put in that little box to complete your post. With the millions of photos posted daily you want to make sure yours stands out and the caption is an important part of getting your posts noticed. Well we're making your life a little easier by doing the work for you. We've put together a list of the best food Instagram captions to use for your posts so you don't have to waste precious time figuring out what to write. We have captions for coffee, wine, desserts, and more to suit any type of food photo you so desire to post. Shall we get started? Wine not?!
Are you looking to connect with other foodies on Instagram? Check out our services and see how we can help!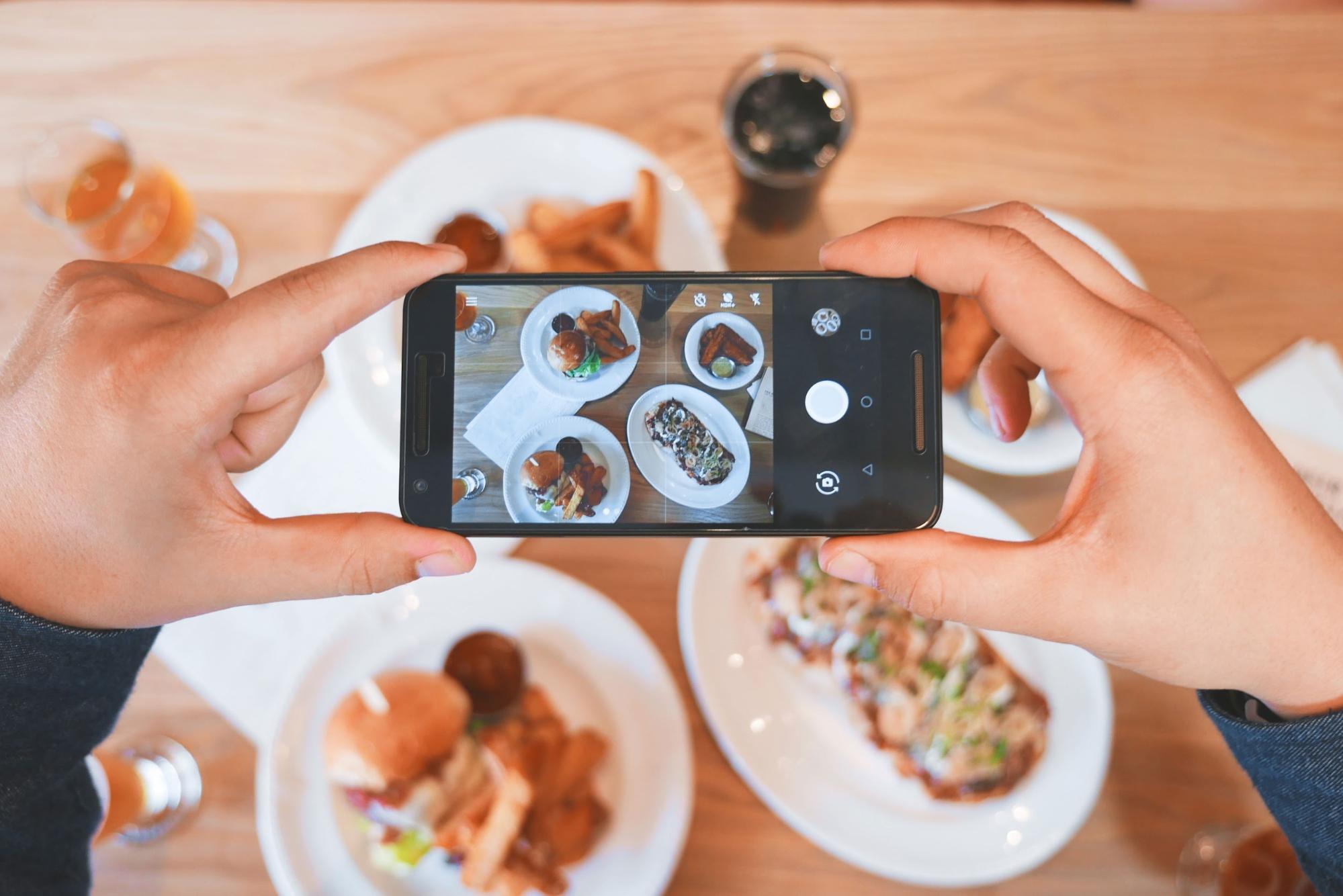 Captions for Sweets
The cONeLY thing I need is you

All for me, none fro you

I want S'More please

Holy Crepe

Keep calm and eat Nutella

Cookie Doughn't you want some?

You can't buy happiness but you can buy donuts, and that's kind of the same thing

This year's resolution is to eat more hole foods

It's gelato-o'clock!

Skinny people are easier to kidnap. Stay safe, eat cake.

Life is uncertain, eat dessert first
Captions for Pizza
I'm just a girl, standing in front of a salad, asking it to be a pizza

Every pizza can be a personal pizza if you just believe in yourself

In crust we trust

You stole a pizza my heart

The secret ingredient is always cheese

Boys come and go, pizza is forever

I pepper-only have eyes for you

Home is where the pizza is
Best Wine Instagram Captions
I need a glass of wine..or a bottle...or a vineyard in Italy

Wine flies when you're having fun

You had me at merlot

Yes way, rosé

Sip happens

Wine not?!

I'm not a wino, I'm a wineYES

Hakuna Moscato. It means drink wine

Rosé all day
For the Mexican Food Lover
We go together like tacos and tuesdays

You had me a tacos

It's ok guac, I'm extra too

If life gives you limes, make margaritas

My Disney princess name is Taco Belle

Every kiss begins with queso

You guac my world

I wish someone looked at me the way I look at Taco Bell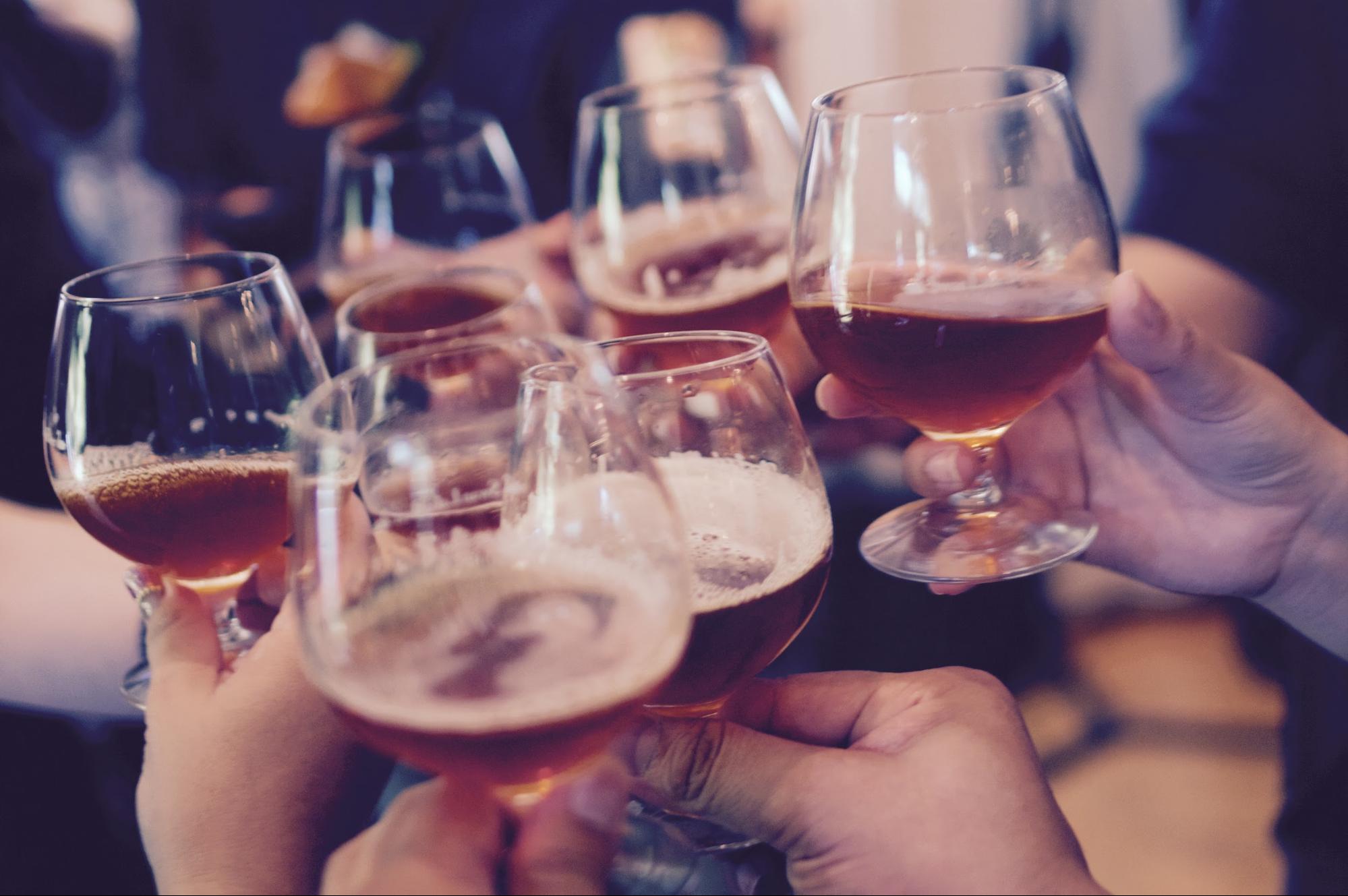 For the Partier
The best beers are the ones we drink with friends

When I sip, you sip, we sip

Vodka may not be the answer, but it's worth a shot

Hakuna maVodka

Sip sip hooray!

One tequila, two tequila, three tequila, floor!

I have mixed drinks about feelings

It's beer-thirty

That's what I do. I drink and know things
Fruit Captions
Be like a pineapple. Stand tall, be sweet, and always wear a crown

I love you berry much!

Fruit is nature's candy

Sun, sand, and a pineapple in hand

Feelin' coco-nutty

Peace, love, and pineapples

You're one in a melon

Life is like a watermelon, sweet but you have to spit out the seeds

Squeeze the day

Practice what you peach
Best Coffee Instagram Captions
But first, coffee

Coffee, because adulting is hard

A day without coffee is like...just kidding, I have no idea

First I drink the coffee, then I do the things

You're so brew-tiful

I love you a latte

Coffee...because it's too early for wine

I like big cups and I cannot lie

To do today: Drink coffee and be awesome
For the Holidays
Red, wine, and booze

All I want for Christmas is food

Food tastes better when you eat with friends and family

Hot chocolate is like a hug from the inside

Eat, drink, and wear stretchy pants

This Thanksgiving I'm going to stop eating as soon as I get full...said no one ever

Let's get cranberry sauced

I can't eat another bite. Oh look, pie!

We go together like hot chocolate and marshmallows
For the Random Food Posts
Fries before guys

You're bacon me crazy

If we're not meant to have midnight snacks, why is there a light in the fridge?

I followed my heart and it led me to the fridge

Don't go bacon my heart

I think my soulmate might be carbs

All about that baste

Oh kale no

Pilates? I thought you said pie and lattes
We all like posting pictures of our food on Instagram. Whether it's to show off our cooking abilities, to make our friends envious of our delicious treat, or to fish for compliments on being healthy, our feeds are constantly full of food pics. To stand out, you gotta have a killer caption that grabs your followers' attention and sparks a conversation in the comments. Puns and silly phrases like these tend to get a reaction from people and are guaranteed to get the comments flowing. These best food instagram captions will go with your photos like sprinkles go with donuts!