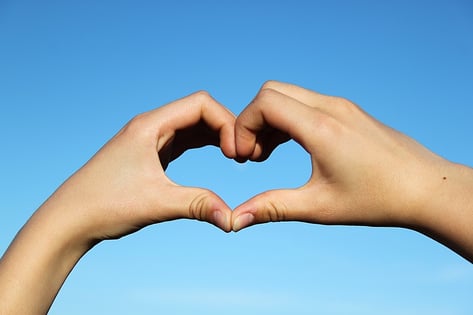 When using Instagram for business purposes it is important to be able to reach out to a large gathering of followers. With more followers, more people will see your content, and potentially buy your product. More followers means more money in your pocket. So by utilizing some of these easy techniques you will be able to quickly get new followers and ultimately make more money.
Like for Likes
There are a lot of people on Instagram who are searching for more likes and followers. One of the methods that people use to achieve this is by establishing like for like pages. You can identify these pages easily, since they will typically include phrases such as "like for like" or "follow for follow".
Essentially, the process works exactly how it sounds. By liking pictures on this account will result in them liking pictures on your account. Easy as that.
It's simple to use like for likes Instagram. To find pages that advertise this technique you can browse hashtags such as:
#likeforlike
#like4like
#l4l
Want to start growing followers and likes even faster? Start a FREE 7-Day Trial of our Instagram Growth Services and Get 150+ Active Instagram Followers a Day!
Follow for Follow
Similar to the concept of like for like, follow for follow is another way to expand your Instagram presence. Instead of trading likes, you trade follows with other Instagram users. This will help you gain followers, but does not necessarily equate to 'active' followers. To get more active followers, read up on Social Network Elite's article Pro Tips on How to get More Active Instagram Followers. But for starting out, this will easily help you acquire that initial crowd.
Here are some common hashtags that you can browse to identify these accounts:
#followforfollow
#follow4follow
#f4f
#ifollowback
#teamfollowback
#follow
#followme
Below are some more techniques you can use to gain more followers on likes on Instagram.
Use Popular Hashtags
Hashtags allow a user to search for particular posts and themes that contain a common hashtag. So by including popular hashtags in your posts you are potentially inviting users who search that hashtag to your page. This is an easy way to attract the attention of potential customers and gain a large following on Instagram.
Again, more traffic equals more money. Check out our post on how to use Instagram hashtags to get more detailed info.
Some of the most popular hashtags on Instagram are:
#love
#instagood
#me
#cute
#amazing
#nofilter
#picoftheday
Make Your Account Public
If you keep your Instagram account private, the only people who get to see your content are your personal friends list. As a business account, you want to have as many people possible viewing your page. This increase in activity will correlate to the amount of money your business will make through marketing on Instagram.
By allowing your account to be public you are opening up your Instagram page to all users to view. This provides a much better chance to acquire new followers, since users will be able to view your profile without following you. With this first glance they will be able to look over your content and then decide if they want to continue following you.
Interact with Other Accounts
In order to bring some more traffic through to your page, it is important to interact with other people's pages. These can be regular users, celebrities, like for like/follow for follow pages, or other business pages. Liking pictures can increase your chances of bringing attention to your page, but posting comments to other accounts are much more personal and results in more positive feedback.
By engaging in the comments section of other pages, as well as your own, you can interact with people and follow other users. If you engage with other users and then follow them, they are more likely to follow you back.
---
P.S. Have you seen those standard 50 free Instagram followers trial offers? If so, you're going to love ours, which guarantees 300+ followers. Start your 7-Day Instagram followers free trial today!