Last year was TikTok's biggest year to date, with it being the 2nd most downloaded app on the iPhone App Store and Google Play Store. TikTok is even growing faster than Instagram!
It's safe to say that the TikTok social media platform is taking the younger generation by storm, and working it's way up. If you haven't heard, TikTok is one of the newest social media platforms where users can share short-form videos and gain a ton of fans. TikTok content is more likely to go viral, and new accounts can get millions of fans in a short period of time.
With millions of engaged users, many have already become "TikTok famous" and brands are starting to realize the opportunities that the new social media platform presents for their content. Brands and influencers use TikTok to grow Instagram followers, and reach new fans that they wouldn't otherwise.
If you want to grow your business or personal brand using TikTok, then taking advantage of trending hashtags and creating your own hashtags with hashtag challenges is how to get the most engagement on your TikTok videos.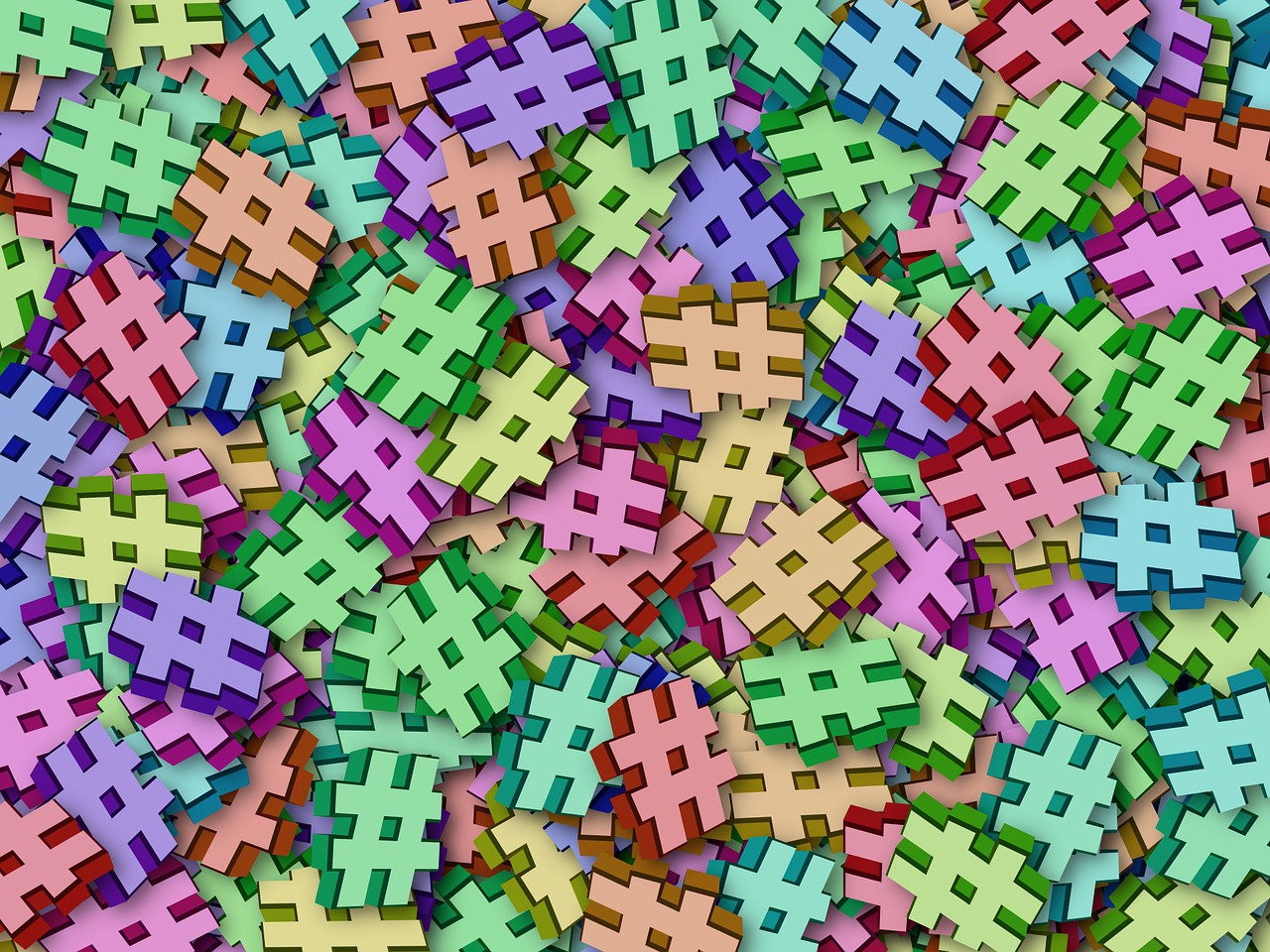 Why Do Trending Hashtags Help Get TikTok Followers and Likes?
Posting TikTok videos without using hashtags is a big mistake, because it limits your content to being seen only by your followers. You don't create content on your account for nothing, right?
Popular hashtags make it possible for your videos to get thousands or even millions of views, by the millions of other people looking at content using those hashtags. Using hashtags on TikTok is very similar to Instagram. Better hashtags = better engagement.
Generally, TikTok hashtags are used to draw viewers' attention towards a specific topic and to also reflect upon certain content related to specific events. Categorizing your content with the best hashtags helps you reach a larger audience on the TikTok app.
Finding trending TikTok hashtags is pretty simple- start entering hashtags that are keywords related to the videos that you're posting and the top TikTok hashtags will pop up as suggestions.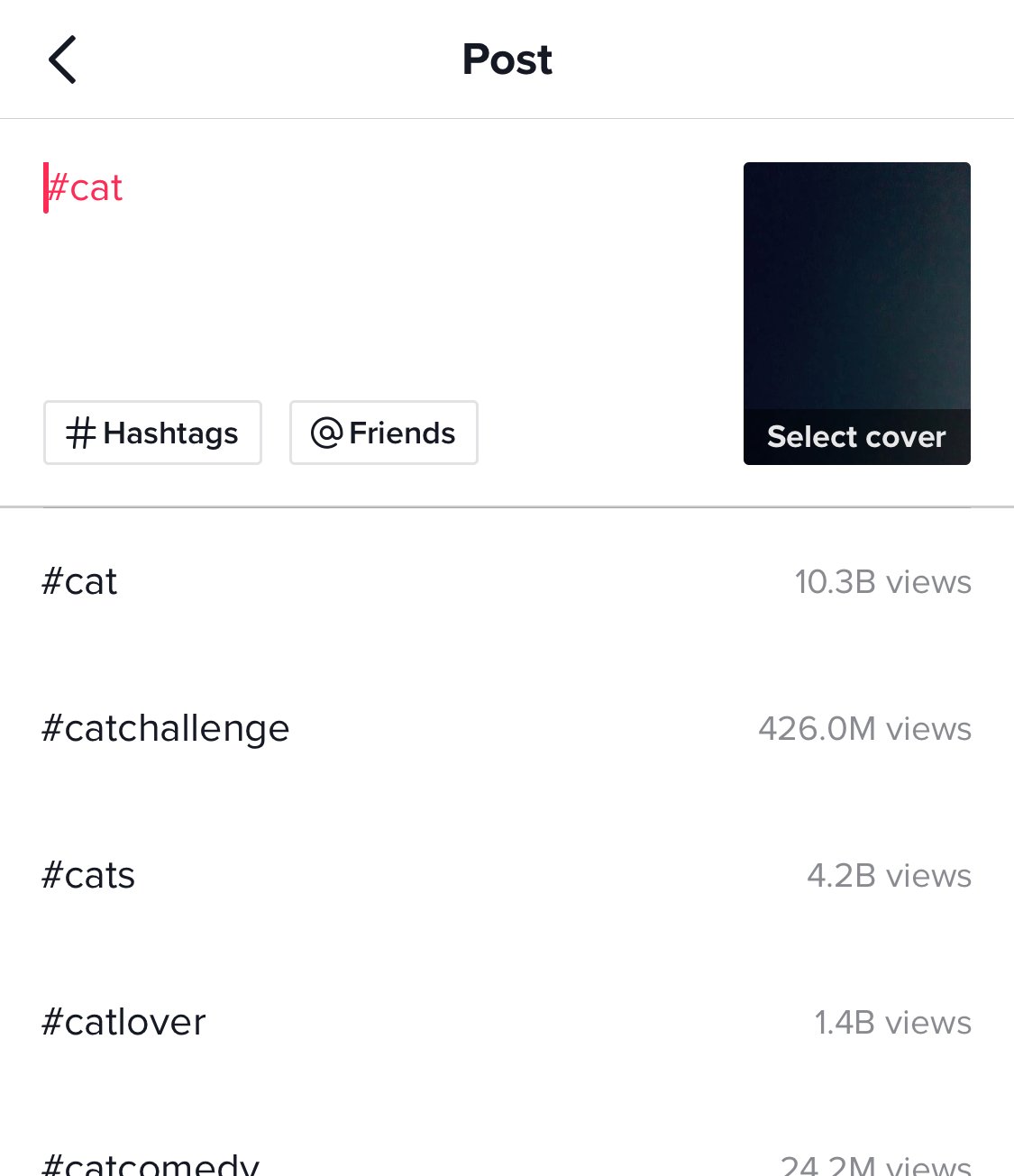 It's best to choose 4-6 of the ones you think are most related to the videos that you're posting, as well as hashtags that have the most views overall.
That way, you're more likely to have a bigger audience, and your videos are more likely to be featured in trending timelines with similar content.

Want to quickly grow your TikTok account with hundreds of real followers? Click here to try our TikTok growth service!
Create a Hashtag Using TikTok Hashtag Challenges
One of the more popular strategies to get more TikTok followers is to create a hashtag challenge. The individual or brand launching the challenge creates specific videos, and chooses a song to accompany the video. Then, challenge users to create their own version usingthe same hashtag. There are plenty of trending hashtags you can look through for inspiration within the search function on the TikTok app.
Best Hashtags for TikTok to Get Likes and Followers
Here are the best hashtags to get more likes and followers on you TikTok content:
#foryoupage
#fyp
#foryou
#viral
#love
#funny
#memes
#followme
#cute
#fun
#music
#happy
#fashion
#follow
#musically
#comedy
#meme
#lol
#muser
#like4like
#girl
#video
#slowmo
#funnyvideos
#likeforfollow
#dance
#tiktokindo
#tbt
#repost4follow
#me
#picoftheday
#summer
#life
#friends
#repost
#beauty
#smile
#selfie
#family
#amazing
#ootd
#beach
#fitness
#beautiful
#pretty
#sky
#sunset
#foodporn



Regardless of whether you want to get fans on TikTok for your personal page or your business page, putting the top trending TikTok hashtags on your videos makes it much more likely to be seen by more people.
If you have a creative idea for a challenge of your own then you can create your own hashtag for people to use! Content that is more unique is more likely to go viral, and going viral is the best thing you can do on the TikTok app!
For those who want a steady growth of real TikTok followers, click here to try Social Network Elite and see for yourself how it feels to get more TikTok followers on autopilot.