CBD usage is experiencing meteoric growth, and so is industry revenue: annual sales of hemp-derived CBD products are forecasted to top $1 billion in 2019 and jump to $4.8 billion by 2022. Fueled by an insane 53% annual growth rate, CBD is now being sold by upscale retailers like Neiman Marcus and Sephora. CBD vendors are making are making a killing: in a recent investigation, Leafly found retailers that are charging 10 cents per milligram for "hemp extract oil", which is two times the price of gold.
Starting a CBD business involves a lot more than picking a product and slapping a logo on it. We've lined up six of the most essential steps to help you avoid risk and get on the right track toward making money.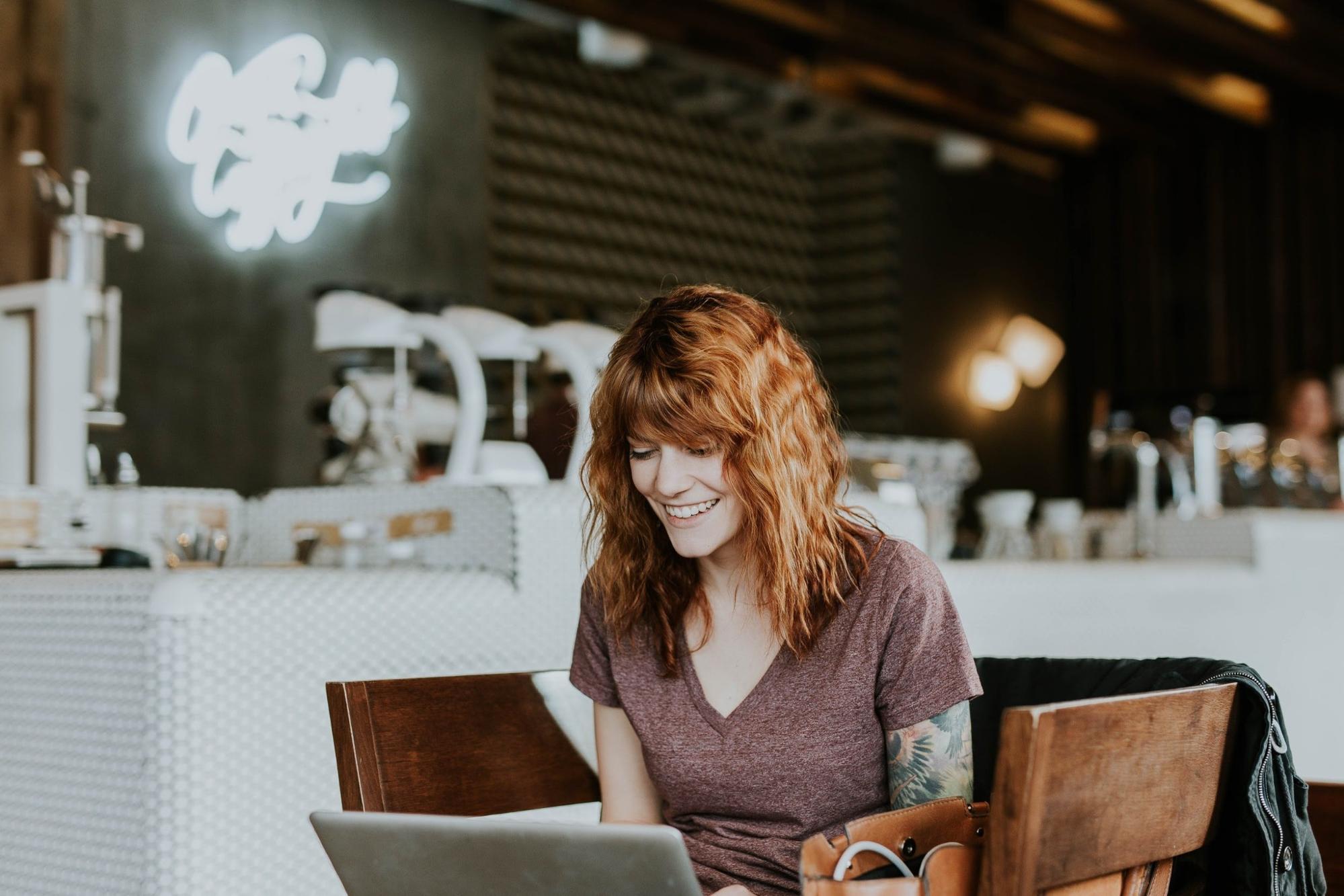 1. Know the Law
CBD oil may have skyrocketed in popularity, but there are still a range of laws regulating its sale. Unless you want to get burned, it's important to stay up-to-date on what's allowed and what's illegal.
Here's a breakdown of the current laws in all 50 states. Although it's true that CBD oil that contains less than .3% THC is legal in every state, that doesn't mean you can sell it the same way you would a proven/FDA-approved health product.
Yes, CBD can have incredible benefits, but no, that doesn't mean you can tell your customers that it heals aches and pains, soothes anxiety or lifts depression. The FDA has not confirmed these claims or approved CBD use in an official treatment capacity, and they can harshly penalize sellers that promise otherwise.
We've already seen this in the first few months of 2019, with the FDA and the FTC sending warning letters to three CBD companies it said were "making unsubstantiated claims related to more than a dozen different products." The FDA said these three specific sites made "unfounded, egregious claims about their products' ability to limit, treat or cure cancer, neurodegenerative conditions, autoimmune diseases, opioid use disorder, and other serious diseases, without sufficient evidence and the legally required FDA approval." This is a serious issue, as the FDA has promised to take action against companies that make "over-the-line" claims about CBD's treatment properties.
To make sure you're covered, look into adding an easily visible disclaimer on your site, like:
"This statement has not been evaluated by the Food and Drug Administration. This product is not intended to diagnose, treat, cure, or prevent any disease."
You'll also need to write up your terms of service, product guarantees and privacy and return policies, and ensure customers have access to this information before making their purchase.
2. Create an LLC
If you create a business using your social security number, you can lose everything if your business fails. Set up an LLC instead—it's surprisingly simple, and provides a measure of protection for your assets. Once this is done, you can get a Tax ID/EIN from the IRS, which banks and merchant accounts require in order to process payments on your site.
3. Find a Supplier
Several factors can make or break your CBD business, and finding the right supplier is one if them. (You can also grow your own hemp and extract the CBD; it's complicated, but could lead to higher profit margins in the long run). In the past year or so, you've probably seen CBD marketed and sold everywhere, including thousands of online retailers. Unfortunately, many of these products are "fake"—they're derived from hemp seeds instead of the stalks and leaves, and have very little CBD.
Make sure you do research on any supplier you're considering. Here are a few items to consider:
Are their current distributors happy?

Do their products have good reviews?

Do they offer full-spectrum CBD? (This is considered more effective than isolates only)

Do they keep their formula consistent from batch to batch?

What does their packaging look like? Is it high-quality?

Do they offer a variety of products? (Tinctures, lotions, vapes etc)

Can they deliver product and shipments in a timely manner?

Do they offer tech support?

Very important

: Can they provide you with a COA?
A COA is a certificate of analysis, a report that confirms the levels of CBD, THC and other molecular compounds in cannabis products. This report should detail exact components in every batch (percentages, purity, etc.). With a COA, your customers can be confident they're purchasing a pure product that contains exactly what the label says.
4. Set Up a Website and Use a High-Risk Mercant
Just like cannabis advertising, CBD marketing is restricted. Most popular website hosting platforms ban companies that sell CBD products, including SquareSpace, Weebly, Wix, and WordPress.com. However, many online CBD retailers have had success using Shopify and WPEngine + WooCommerce as their sales platforms, because they are what is known as are "high-risk merchants"—they're willing to accept a higher level of risk when processing online payments.
This is do or die—if you set up an online store using a standard-risk merchant (like Paypal or Squarespace), you may experience what thousands of others already have: you'll wake up to an email that reads "Account terminated", and you won't be able to access a cent of the money you've made. Also, once you've had one account terminated, it's often harder to get approved for a second account, even with a new merchant.
5. Optimize Your Site & Turn Visitors Into Customers
Hundreds, if not thousands of new CBD businesses open online every month—how are you going to set yours apart? Your e-commerce site can't just look good; in order to maximize revenue opportunities, it has to excite and inspire visitors, and provide them the information they need to make a purchase.
But how do you take your site from amateur to optimized? Below, we've lined up key steps to help you improve everything from loading time to mobile responsiveness.
Take Advantage of Online Tools
Google Analytics is free, and can be a huge help when you're trying to figure out what's working with your site and what could be causing customers to leave without making a purchase. You can find out which of your pages and products are converting the most visitors to buyers, where your site traffic is coming from, how active your users are over time and much more. This kind of data is incredibly helpful when your business is first taking off, as it will show you what your visitors respond well to and what they don't seem to like.
Elevate Your Product Content
If you've spent time checking out competitor sites, you may have noticed that a lot of them don't even bother to provide product information. This is a surefire way to hurt your chances at conversion: if people don't find what they want within approximately five seconds of arriving on your page, they're almost certain to leave.
However, it's easy to avoid this problem by taking a few simple steps:
Write a description for every project you sell. These can be straightforward or personality-filled, depending on what you think your customers will respond to, and only have to be 100 - 200 words. Descriptions will not only help your visitors make informed purchases, they also add additional keywords to your site that will improve your Google rankings.
Include technical information. This is a must. You can't expect someone to pay upwards of $75/product if they don't even know exactly what they're getting. Make sure you include how many milligrams of CBD the product contains, how long it generally takes to kick in, lab test results, etc—not only will these answer customer questions, it also gives Google more reasons to consider your site relevant and to rank it higher.
Add usage information. Usage information is a key area where you can differentiate yourself from other brands. Most people searching for CBD online want to address a specific problem: insomnia, anxiety, nausea, arthritis etc. Make sure it's easy for your customer to figure out which product is the best bet for their needs, so they don't have to spend 20 minutes searching the site before they get frustrated and leave.
Make Your Site Mobile-Friendly
Nearly 60% of all site visits are made on a smartphone, and if your site isn't mobile-friendly, you're missing out on a huge slice of your audience and a big potential paycheck.
Here are the basics for creating a mobile-friendly site, according to the Search Engine Journal:
Make your site adaptive to any device: desktop, mobile or tablet

Always scale your images when using a responsive design, especially for mobile users

Use short meta titles. They are easier to read on mobile devices

Avoid pop-ups that cover your content and prevent visitors from getting a glimpse of what your content is all about

Less can be more on mobile. In a mobile-first world, long-form content doesn't necessarily equate to more traffic and better rankings
For a more in-depth guide to mobile optimization, check out this article.
Focus on Page Speed
According to Google, "the average time it takes to fully load a mobile landing page is 22 seconds… yet 53 percent of mobile site visitors leave a page that takes longer than three seconds to load." Page speed is a Google ranking factor, and slow-loading pages are a fast way to lose customers.
Best practices for optimizing page speed include:
Minimize HTTP requests for the different parts of the page, like scripts, images, and CSS

Reduce file size by compressing them and combine common files to reduce requests

Have both CSS and JavaScript load simultaneously

Make JavaScript load after important files have

Reduce DNS lookup time

Improve server response time

Use an appropriate hosting solution

Leverage browser caching

Minimize image sizes

Keep plugins to a minimum

Keep redirects to a minimum
Streamline Your UX
UX refers to the features on your site that impact the user's experience, from the order of pages to button text to the checkout process. Good UX makes it easy for a site visitor to find the product they want, the information they need, and how to check out.
In general, good UX is defined as demonstrating the following traits:
Useful: Your content needs to be unique and satisfy a need

Usable: Your website needs to be easy to use and navigate

Desirable: Your design elements and brand should evoke emotion and appreciation

Findable: Integrate design and navigation elements to make it easy for users to find what they need

Accessible: Content needs to be accessible to everyone – including the 10 percent of the population with disabilities

Credible: Your site needs to be trustworthy in order for users to believe you

Valuable: Your site needs to provide value to the user in terms of experience and to the company in terms
Learn more about UX here.
6. Create Your CBD Business Plan
To succeed with your new business you'll need a comprehensive marketing plan. The restrictions on advertising CBD are very similar to advertising cannabis, which we covered in this article. Check it out for more in-depth marketing insights.
Social
Social media will play a huge role in your success. Facebook is still highly restrictive; instead, make a business profile on Instagram and begin curating content, reaching out to influencers, building a basic directory and growing your brand visibility. Instagram has been allowing dispensaries and CBD businesses to show their products and their url, as long as no actual purchase information is given on the Instagram platform.
SEO
Because of the lack of paid advertising options for CBD, ensuring that your website is optimized for organic traffic is incredibly important. To increase traffic, use unique content that offers value to your readers and encourages them to stay on your site longer — this will increase your Google ranking and make it easier for potential customers to find you.
In-person
In-person events like trade shows or informational sessions (think a Tupperware party but with CBD products) are also great opportunities to build a customer base and network. There are numerous events available locally and on a national scale. Remember: Have some branded items to give out to prospective customers! If you give away T-Shirts use this quick tip: If someone asks for a T-Shirt, tell them you'll only give them one if they put it on now!
Starting out in CBD and don't want to wade through all the legal issues and marketing work? Social Network Elite can help you use the power of Instagram to grow. Find out what we can do for you and your bottom line!