Whether you are using Instagram for fun or to grow a business, the end goal is to grow a following that likes and comments on your photos. You want people to engage and interact with your account because it convinces other users that your content is high quality and worth following. Engagement builds a community and in the long run can turn into loyal, paying customers that grow your business. So how do you set yourself up for success to bring in these active followers? You enhance your account to look professional and attractive. The two main aspects of an Instagram account are the bio and the feed. Both need to be up to par in order to see actual success on Instagram. In this article we're going to show you how to make the best Instagram profile that drives engagement and builds your brand.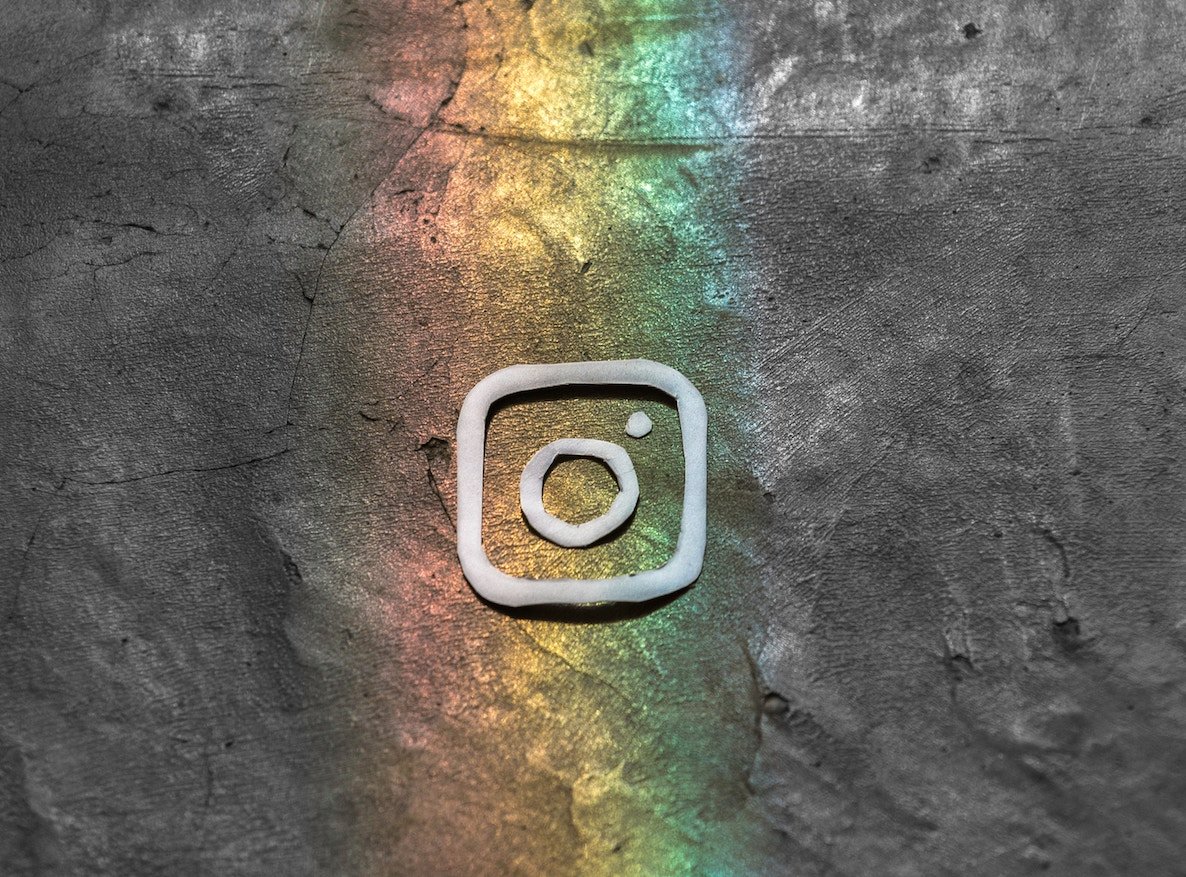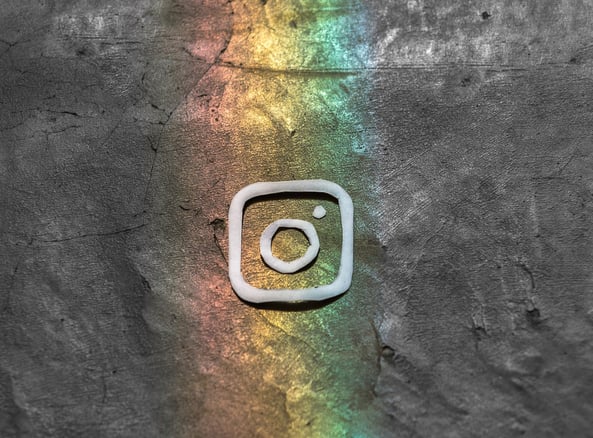 How to Make Your Instagram Profile Attractive
One of the biggest factors when it comes to attracting new followers is the look of your profile. A profile that is visually appealing will always stand out and is much more likely to convince someone that you are worth following. Creating an attractive profile is tougher than it sounds and you need to have an eye for design to understand what will work best for you.
The first step in creating an attractive Instagram profile is to come up with a theme for your account. This will be based on your personality as well as the purpose of your account. Are you a baker that makes the cutest pink cupcakes and other treats? Your account should reflect that by having light, bright colors throughout the photo feed and emojis in your bio. If you're a personal trainer, your account won't look cute and girly but instead might look edgy and intense. Your photos should still be professional and look cohesive throughout the feed, regardless of what you're promoting.
One of the best ways to determine a theme for your account is to use an Instagram planning app, such as Planoly. You can upload all your photos to Planoly which will show you what your account will look like if you decide to post those photos. You can outline your entire feed and rearrange photos to understand which order they will look best in.
You'll also want to use a photo editor, such as Snapseed or VSCO, to ensure that every photo looks as good as it possibly can. Make sure to edit every photo with the same general tools so that they look cohesive on your feed.
A profile theme isn't just about your photo feed, though. It needs to be reflected across your entire account, including your bio and your profile photo. Let's take a look at some ways to make sure you have the best profile photo that will drive engagement from your followers.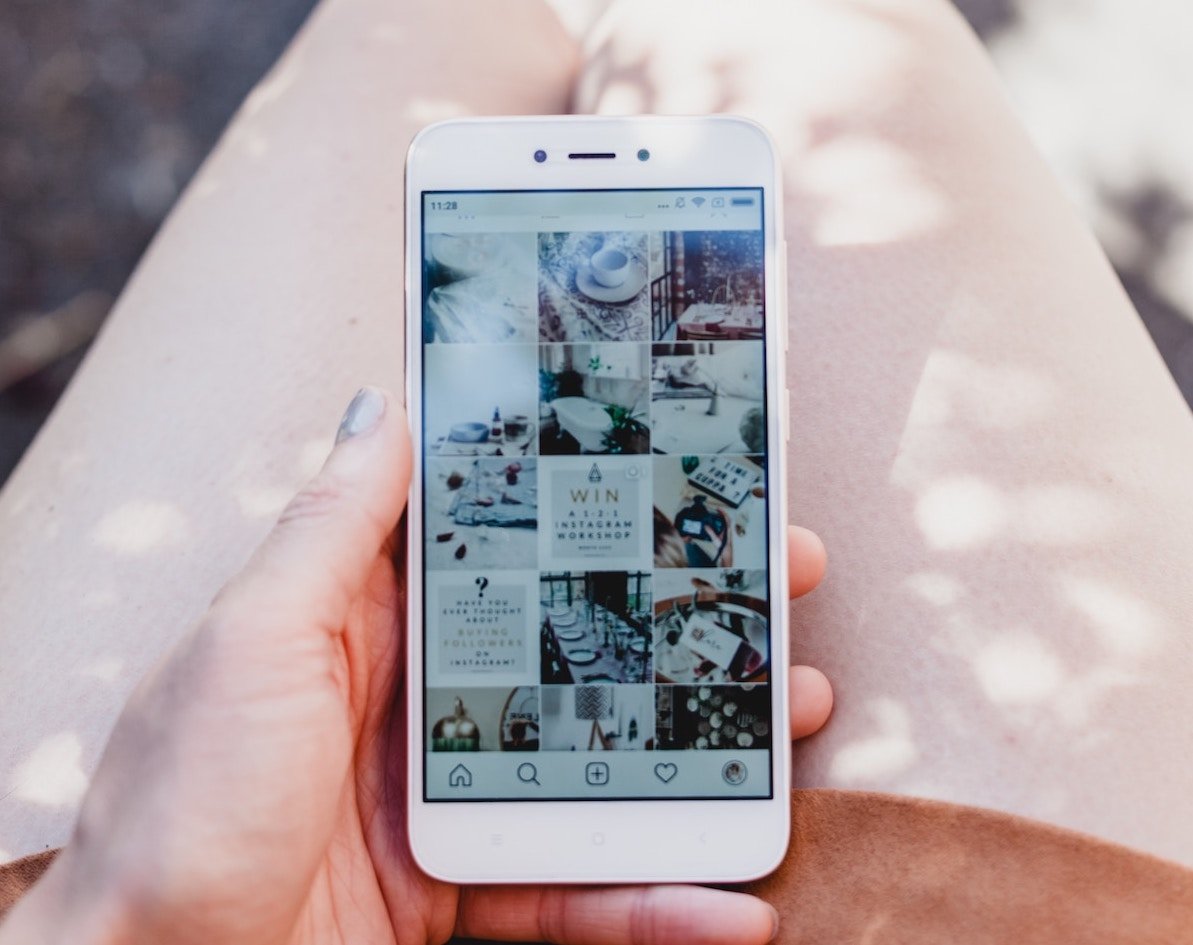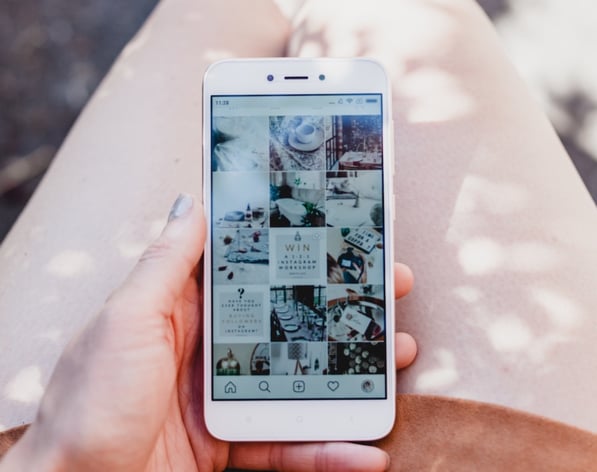 Instagram Profile Picture Ideas
Your profile photo needs to be one of three things - either a picture of you, your company logo, or a photo of your product. This helps users understand more about your brand and what your account is about.
A Photo of You
In most cases, your profile photo should be a picture of your face. It makes your followers like you and feel more connected to you. If you are your brand - a blogger, an influencer, a model, a entrepreneur, a life coach, etc. - then your profile photo needs to include you. It should also include you if your account is just for fun, and not for business. Make sure you're smiling and your face is clearly visible. This makes you appear likable, which will increase your chances of attracting a potential follower.
Company Logo
If you are not your brand - a large company or a recognizable brand - then it makes sense to use your company logo. Just make sure it's professional and looks legit. You want people to remember your brand and become familiar with the logo.
A Photo of the Product
Sometimes you may want to use your profile photo to explain the product or service you are offering, because your logo might not explain it well enough or you don't have a logo. Examples of when you might use a photo of the product or service are if you're a baker, a personal trainer, a photographer, a painter, etc. You want to showcase the end result of what your client is going to get if they buy from you.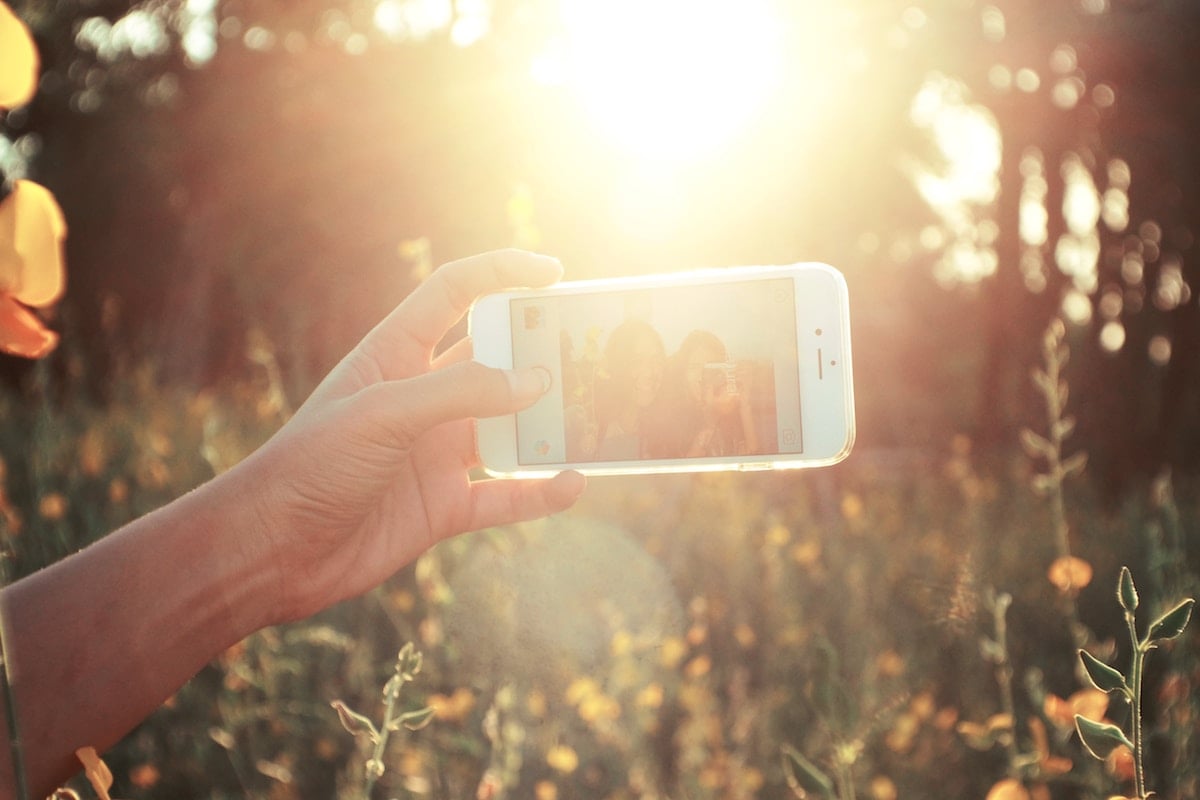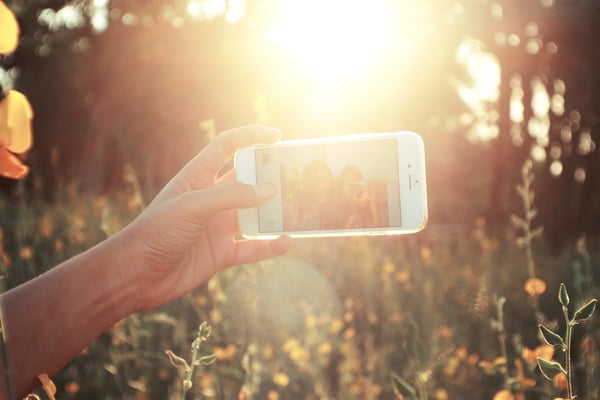 Related: 9 Best Instagram Profile Photo Tips
Instagram Bio Ideas
There are a million different things you can do with your Instagram bio, so it can be a bit overwhelming. The main thing is that it fits in with your account theme and clearly explains the purpose of your account. You have 150 characters to work with so make them count! There are three areas in your bio where you can showcase your personality, explain what your content is about, and direct users outside of Instagram. And don't be afraid to use emojis! They will really help spice up your profile.
Name
Your Name is not the same thing as your username which has the @ symbol in front of it. Your Name is the place where you might put your actual name if you are using a business or something catchy as your username. Including your real name helps connect you with your followers so they actually feel like they know you. This field is searchable so you may want to consider inserting keywords here to help potential followers find your account. For example, if your Instagram account is promoting your ketogenic food blog, your Name might be "Sally - Keto Food Blogger". That way anyone searching for the words Keto or Food Blog will find your account in the search results.
Bio
Coming up with a creative Instagram bio can be tough, but if you know the purpose of your account then it will make this task slightly easier. You might want to use these 150 characters to let your followers in on your life a little bit by stating where you're from or what you enjoy doing. If you're promoting a business you'll want to be more professional and make it clear what you are selling and why they should buy. If your account is just for fun, then maybe a funny or cute quote would work just fine. Need some help figuring out how to craft your bio? Check out our posts on best bio ideas for girls, boys, and how to incorporate emojis.
Link
The last section in your bio is your clickable link. This is your one chance to send users to another website outside of Instagram. If you have a website for your business, make sure to include that as your link so users easily know where to find you online. But the easiest way to get more traffic to your website is to offer something for free. Offer a free trial, a free download, or a coupon - anything that will increase the chances of someone clicking on your link. Use your bio text from above to promote the freebie if they click your link. If you don't have a business, you can use this link to send people to your other social media accounts. Maybe your Facebook, Twitter, or Pinterest account to help increase growth in these other areas.
Instagram Bio Template
To make sure you have the best possible Instagram bio, use this template and example to help you create your own:
Name: Use searchable keywords along with your real name.
Bio: Use this text to explain who you are and what you are offering.
Link: Drive your followers to your website or other social media accounts.
Example:
Julia ✈️ Solo Travel
🌎 Aspiring Travelpreneur
👩🏻‍💻 FREE 8-day email course: How to Travel Alone *Sign up below! ⬇️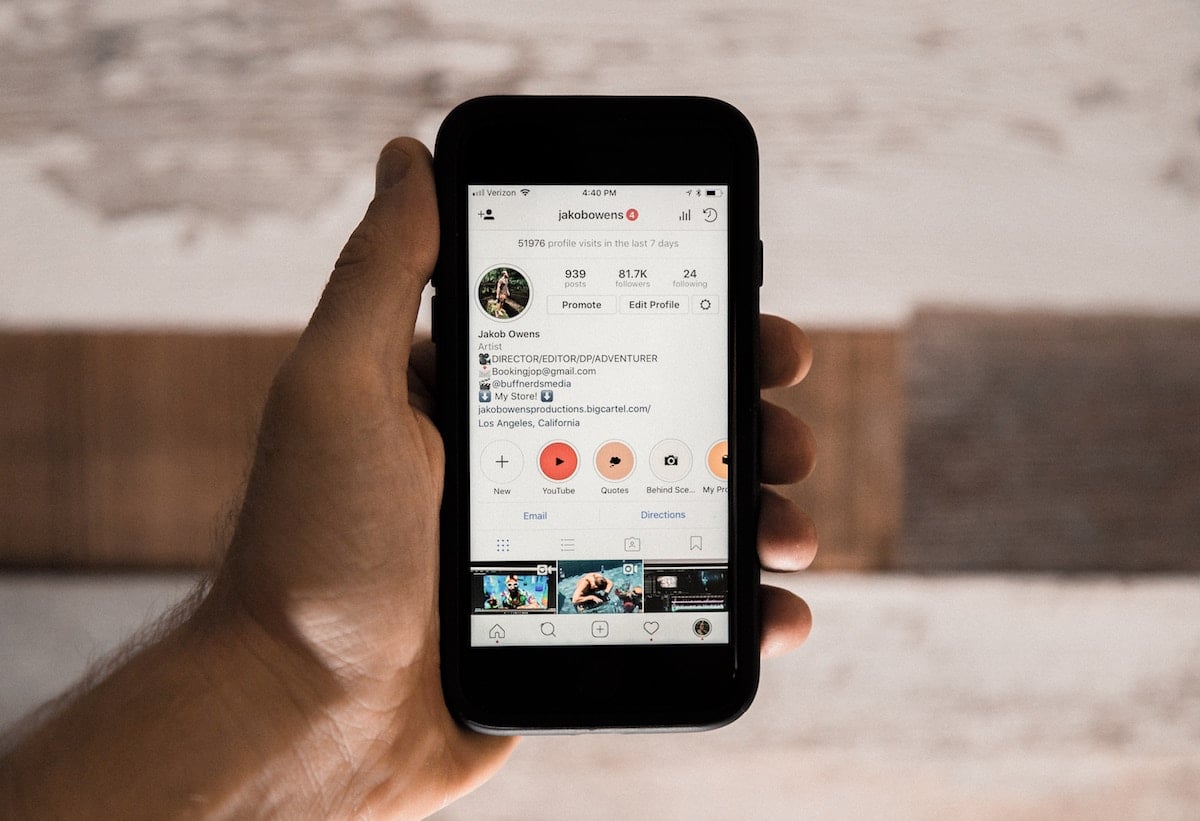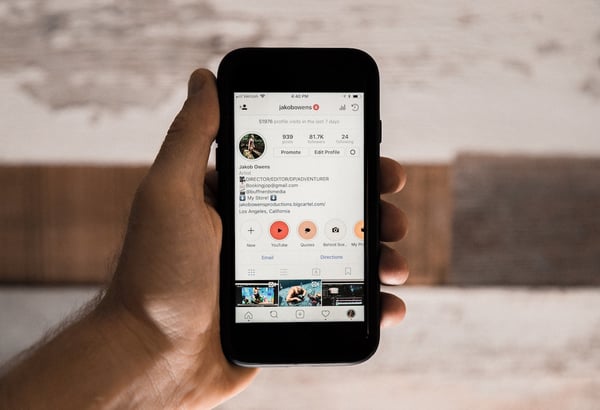 Now that we've covered how to pick the best profile photo, write the perfect bio, and create a cohesive, attractive theme, it's time for you to put these tips to work. Take a look at your current profile and determine what you can do to change it up. You may need just a few tweaks or you might need a full profile overhaul. And don't be afraid to experiment. Try something for a few weeks and see if there's any improvement to your following and engagement. If you're not quite happy with the results, change it up and start fresh. The beauty of Instagram is that it is always changing and so can you. Keep trying until you find that sweet spot and are happy with how your profile looks and the engagement you are getting in return.