Have you ever bought Instagram followers but regretted it after because of the price you paid? Well fear not, here is where you can buy them cheap. In all honesty buying followers for Instagram is very tempting. These are some companies that provide social media services that include CoinCrack, Hypez, BuyCheapFollowersLikes, and Audience Gain. We'll cover some of these options on where to buy Instagram followers cheap in this post.
CoinCrack
CoinCrack offers multiple packages with prices that could go as low as $9 for 500 followers. CoinCrack provides full protection as one of their benefits for their service. This means that there is a $100 money back guarantee and a full retention. They are known for their quick delivery and there wide variety of services in social media which include Instagram, Twitter, YouTube, Pinterest, Facebook, Google+, Tumblr, Vimeo, and Vine. Their price ranges from $17 for 1000 followers to $89 for 9000 followers. Overall a decent place to buy followers cheap.
Hypez
Hypez is another place where you can buy followers cheap. Their prices range from $2.95 for 100 followers to $59.99 for 7500 followers. They deliver on time with the followers usually arriving about a day after ordering. However, unfortunately there is no refund or retention policy. This however doesn't seem to effect there services as they've been in this service for over a decade. There only social media platform is for Instagram though. Compared to several other companies they are much simpler and may not have the best customer service as there is no refund or retention policy.
BuyCheapFollowersLikes
BuyCheapFollowersLikes is a company that was founded in 2013 in Delhi, India. The company has a refund and retention policy which further benefits what they do. There services span over 4 social media platforms. This includes Instagram, Twitter, Youtube, and Facebook. There prices range from $7 for 1000 followers to $749 for 200000 followers. Overall another decent company to purchase followers cheap.
Audience Gain
Audience Gain is another company that provides Social Media service. The company was founded in 2015 in Canada so it is still fairly new to the market compared to some other companies. The prices range from $8 for 500 followers to $170 for 20,000 followers. The followers here are good quality Instagram users for a decent price. They have a refund policy as well, which adds to their value. Overall this company comes with a price, but the price makes sense considering the quality output of followers.
Buying Fake Followers Isn't Ideal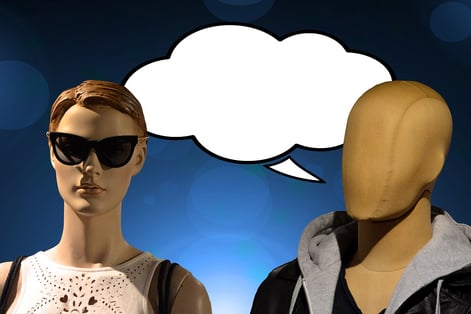 Buying followers has it's pros & cons. Fake followers can't interact with you in real ways (such as liking, commenting, or buying)
Buying Instagram followers is alright, especially if you can find a reliable company and for a decent price. However, there are many reasons as to why you should not buy fake followers. Buying fake followers can technically violate Instagram TOS. This means that Instagram can terminate your account without warning. Fake followers are also a bad look for engagement rates. It is bad when someone puts a post-up with 100 likes but has somewhere around 24K followers. The owner will not be able to post meaningful posts and won't be able to connect with his or her real followers well.
Social Network Elite
Social Network Elite offers organic Instagram growth, by interacting with real users who are interested in your core topics. We offer a 7 day free trial where you can get hundreds of real followers for free before you have to purchase. Best of all there are no fake followers and the quality of the followers meets and exceeds expectations.
If you want real Instagram followers and likes, start a 7-day Instagram followers free trial!